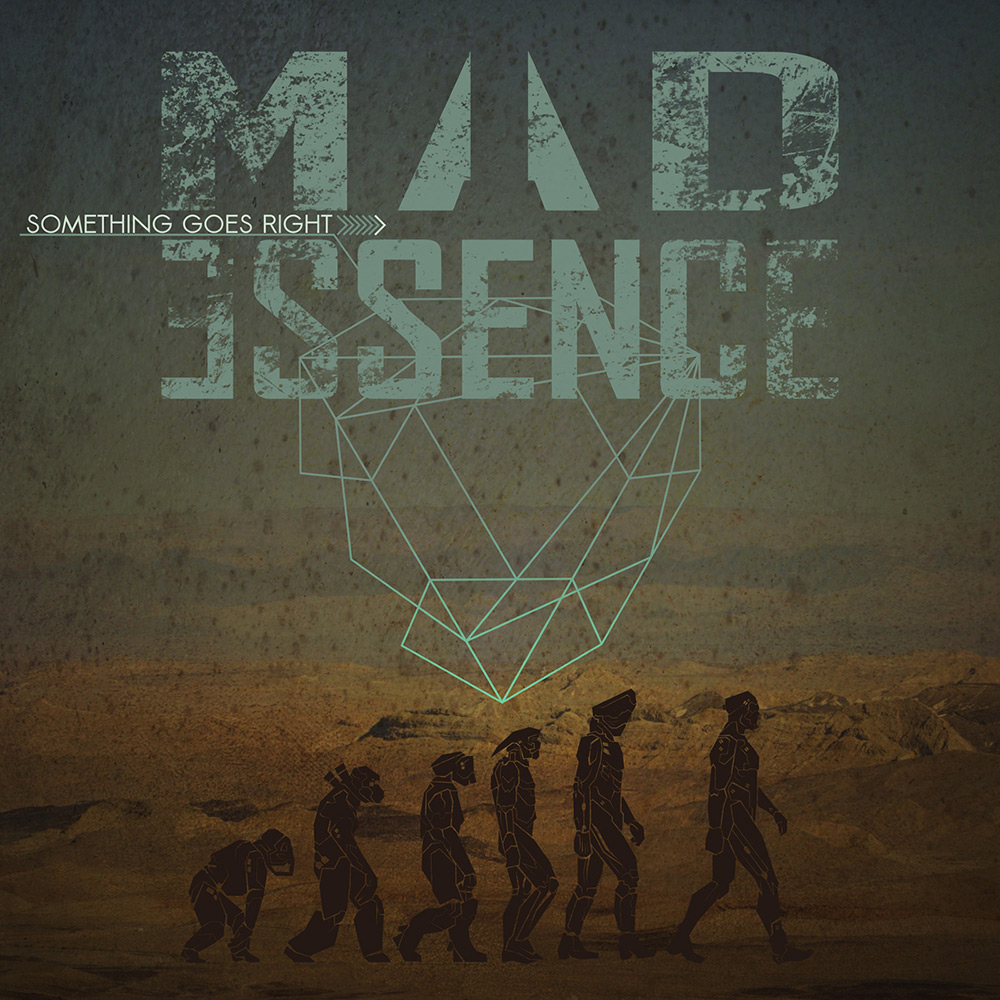 Credits:
Fatum Black – composing, arrangements, programming, vocals, lyrics, recording, mixing, mastering
Andrey Orochi – composing, lyrics
Dante Volant – guitars
One.Zero – drums
Vasilij Kuznecov – cover art
Press Release:
ENG
We live in a world of constant confrontations. But the most destructive of them, in our opinion, is a fierce ongoing war between the past and the future.
At all times, the past treacherously obstructed humanity's movement to better, more meaningful and happier life — the bitter experience of Galileo, Giordano Bruno, Alan Turing, millions of scientists, human rights activists, supporters of progressive ideas clearly confirms this. And there are always those who challenge — the past will sooner or later lose.
Mad Essence throws another challenge to the past the only way available to us — through music. We do believe, and want everyone else to believe: the primitive should leave, we are ready to reject it.
RUS
Мы живём в мире конфронтаций. Но самая деструктивная из них, на наш взгляд, это ожесточённая непрекращающаяся война между прошлым и будущим.
 
Во все времена прошлое вероломно тормозило движение человечества к более качественной, осмысленной и счастливой жизни — горький опыт Галилея, Джордано Бруно, Алана Тьюринга, миллионов учёных, правозащитников, сторонников прогрессивных идей это наглядно подтверждает. И, стоит сказать, всегда появляются те, кто бросает вызов — прошлое рано или поздно проигрывает.
 
Mad Essence бросает очередной вызов прошлому единственным доступным нам способом — через музыку. Мы сами верим, и хотим, чтобы поверили другие: первобытное должно уйти, мы готовы к тому, чтобы от него отказаться.
Feedback:
"Something Goes Right definitely gets something right. It's not surprising for an experienced listener, but it kind of reminds me of nu-metal, the not-so-bad ones. And this is cool." canthisevenbecalledmusic.com
"Трек получился на 9/10, и не 10 лишь потому, что надеюсь дальше будет только лучше." Дмитрий Овинов
"Yeah! Really cool! Great works!" Negative Headphone