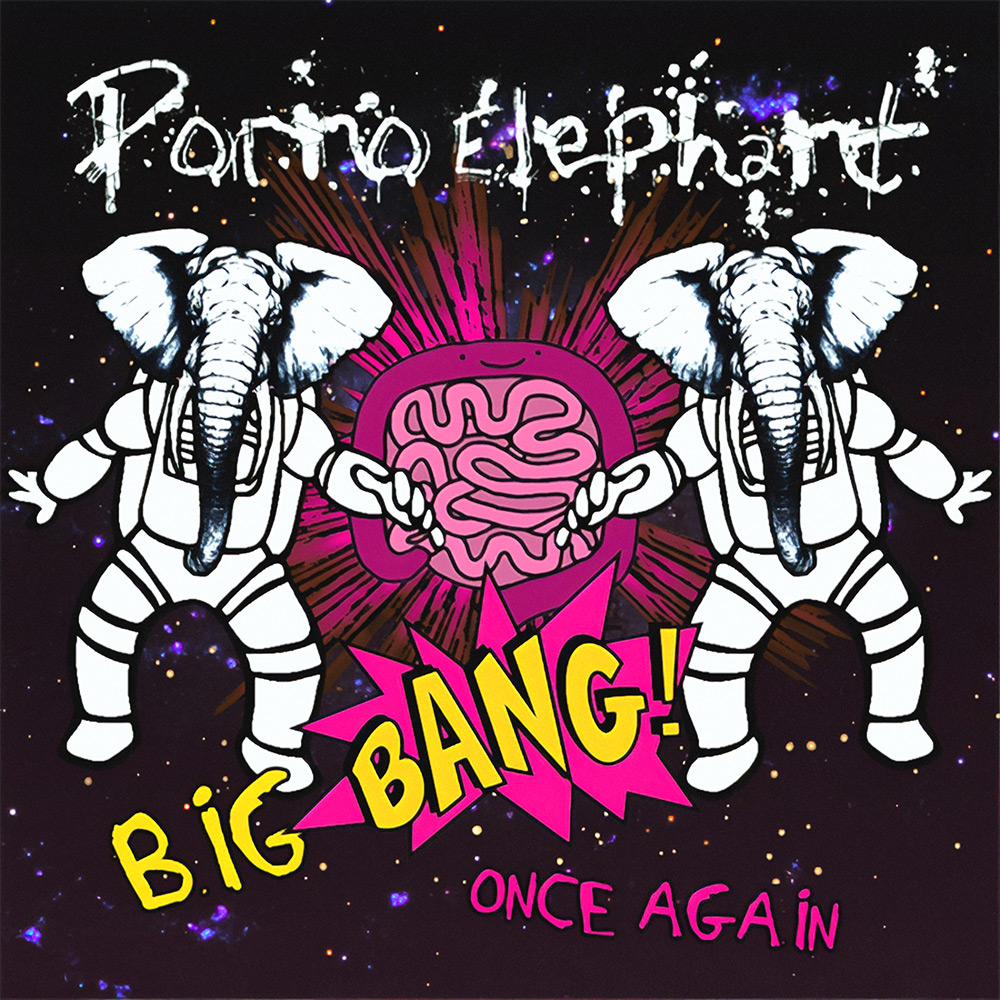 Artist
:
Porno Elephant
Title
: Big Bang Once Again
Type
: EP
Genre
: Cybergrind
Release Date
: 31.10.2013
Catalog
: FS012
Tracklist:
01. Zoo Porn Goes Pop! [1:20]
02. Moe 'Til Death! (feat. Fatum Black) [2:01]
03. Dick Riot! [0:31]
04. Who's That Pokemon?! (feat. Boris Moiseev) [1:43]
05. Give Me Back My 2007th! [1:10]
STREAMING
SoundCloud / YouTube / VK / Spotify
PURCHASE
Bandcamp / iTunes / Amazon
FREE DOWNLOAD
Dropbox / Yandex.Disk
Credits:
Mr. Anus – brutal vox, lyrics
Mr. Dick – unbrutal vox, drums, guitars and programming
Fatum Black – producer, engineer, mixing, mastering, guest vox on Track (02)
Boris Moiseev – guest vox on Track (04)
Samples:
Track (01) contains audio sample from cartoon "My Little Pony: Friendship Is Magic"
Track (02) – from anime "Bakemonogatari"
Track (04) – from anime "The Pokemon"
Track (05) – from videogame "Unreal Tournament 2003"

Press Release:
We love ponies, children and fun. And this mini-album is а mini-protest against the outdated morals and foundations of society. We are PRO porn, sexual deviations, freedom of religion, freedom of expression. Anyone who does not support us in our cause is our enemy.
Special thanks to the elephants, horses and geese. They were extremely inspirational.
P.S. During recording none of the animals survived :3
Feedback:
"Brutal, experimental, analrectal!" Billboard
"Pop shape, Grind content. 10 out of 10!" Kerrang!
"Yes, that's some crazy shit, but the shit is just soooo good! Sooooo gooood…" Rolling Stone