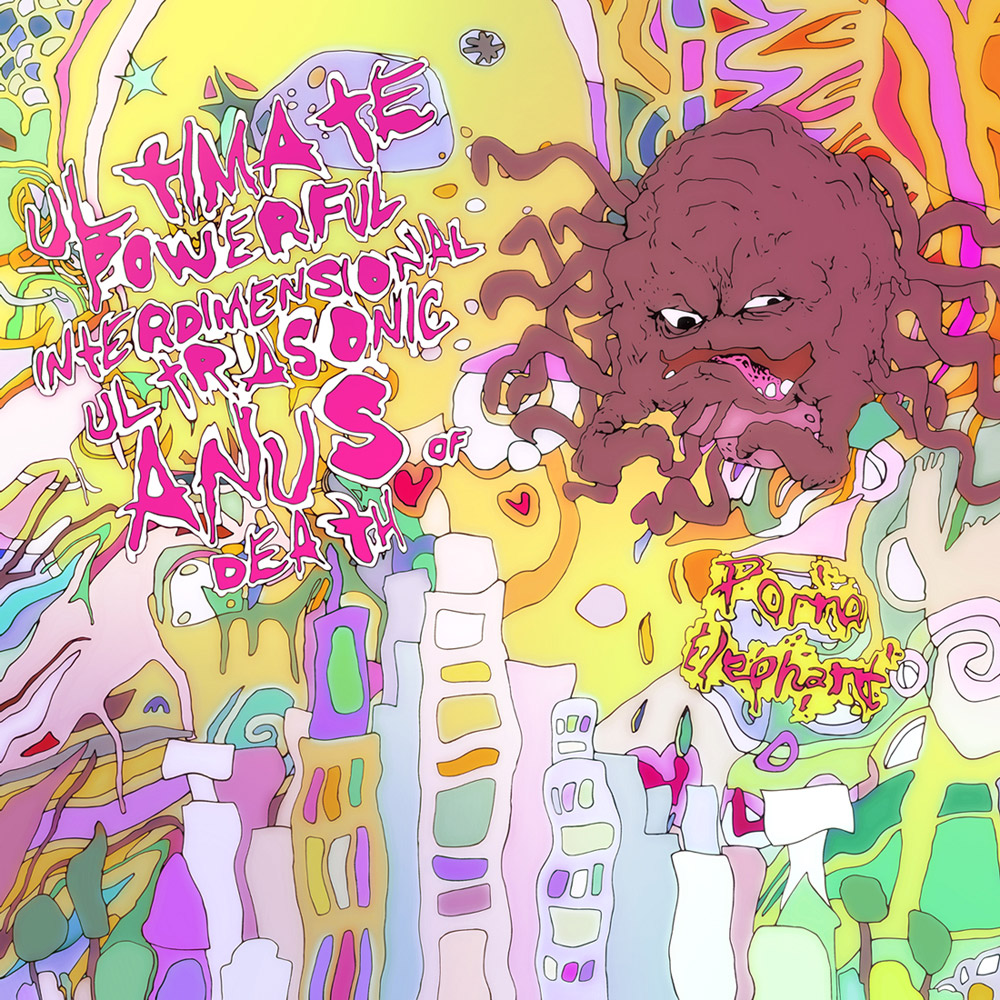 Artist
:
Porno Elephant
Title
: U.P.I.U.A.D.
Type
: EP
Genre
: Cybergrind
Release Date
: 06.09.2020
Catalog
: FS051
Tracklist:
01. Elephant's Power! [1:34]
02. F**inists Are Stupid! [1:22]
03. How to Squat Like Slav! (feat. Fatum Black) [2:23]
04. Cyberpunk! [1:30]
05. Fuck Ecology! [0:55]
STREAMING
SoundCloud / YouTube / VK / Spotify
PURCHASE
Bandcamp / iTunes / Amazon
Credits:
Mr. Anus – brutal vox, lyrics
Mr. Dick – unbrutal vox, drums, guitars and programming
Fatum Black – producer, engineer, mixing, mastering; guest vox on Track (03)
Press Release:
ENG
Porno Elephant proudly stands against all enemies of freedom. Especially SJW, feminazis, libbers, Greta Thunberg and other funny farm escapees. They introduced safewords to YouTube, they bully sane on Twitter, they make us pay breathing taxes! The full force of the elephant jagon will now fall upon the rainbow fascists' thrushers.
«After listening to this EP I became a white cisgender man! 420/69 would not recommend!» Wonderzine
«All Russian rappers are racists! But Porno Elephant is even 9000 times worse! I'm going on the warpath!» Talib Kweli
«Pink elephant bad!» NPC
P.S. Not a single rainbow-colored hairy armpit was injured during the recording process :3
RUS
Порнослон против всех попирателей свободы. Особенно против SJW, радфемок, леваков, Греты Тунберг и прочих сбежавших из дурки. Они принесли стоп-слова на Ютуб, они травят неугодных в Твиттере, они заставляют нас плОтить нОлог на воздух! Вся мощь слоновьего джагона теперь обрушится на шрушеры радужных фашистов.
«После прослушивания этого EP я стал белым цисгендерным мужчиной! Никому не рекомендую!» Wonderzine
«Все русские рэперы — расисты! Но Порнослон в 9000 раз хуже их! Выхожу на тропу войны!» Talib Kweli
«Розовый слон плоха!» NPC
P.S. Во время записи ни одна цветная волосатая подмышка не пострадала :3