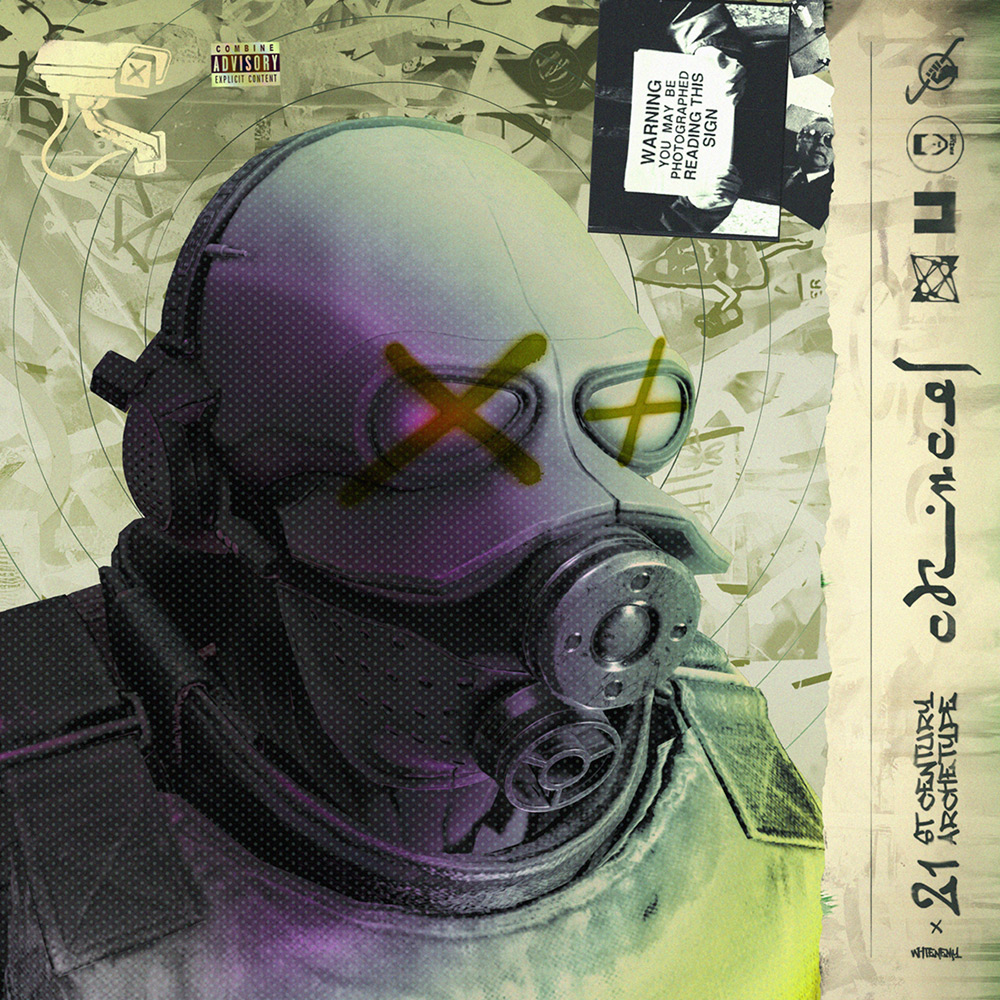 Artist: 21st Century Archetype
Title: Cvncel
Type: EP
Genre: Rapcore / Nu Metal / Industrial
Release Date: 29.05.2021
Catalog: FS056
Tracklist:
01. Cvncel (feat. Whitenemy) [4:09]
02. Ripper [3:57]
03. Requiem [4:15]
04. Cvncel (feat. Whitenemy) (Alternative Version) [3:40]
05. Cvncel (feat. Whitenemy) (Fatum Black Remix) [2:47]
STREAMING
SoundCloud / YouTube / VK / Spotify
PURCHASE
Bandcamp / iTunes / Amazon
Credits:
All tracks are written, produced, recorded, sampled, programmed, engineered, mixed and mastered by Fatum Black
Artwork by Fatum Black
Samples:
Track 01 – «Half-Life 2» (Video game, 2004)
Track 02 – «Half-Life: Alyx» (Video game, 2020)
Track 03 – «Half-Life 2» (Video game, 2004)
Release Notes:
RUS
"Итак, проснитесь, мистер Фриман. Проснитесь и… вдохните запах пепла." Если Земля не захвачена Комбайном в 2021-ом, то как минимум она оккупирована теми, кто использует методы Комбайна. Никакой конспирологии, никаких заговоров, исключительно "логика власти": власть стремится к приумножению власти любой ценой. Джентово-рэпкоровый релиз, с гостевым куплетом от Whitenemy, переосмысляющий наше отношение к культовой франшизе Half-Life.
ENG
'So, wake up, Mr. Freeman. Wake up and… smell the ashes.' If the Earth is not occupied by the Combine in 2021, then at least it is occupied by those using the Combine methods. No conspiracy theories, no conspiracies, only 'the logic of power': the government seeks to increase power at any cost. A djent-rapcore release, featuring a guest verse from Whitenemy, redefining our relationship to the iconic Half-Life franchise.